Austin Real Estate Careers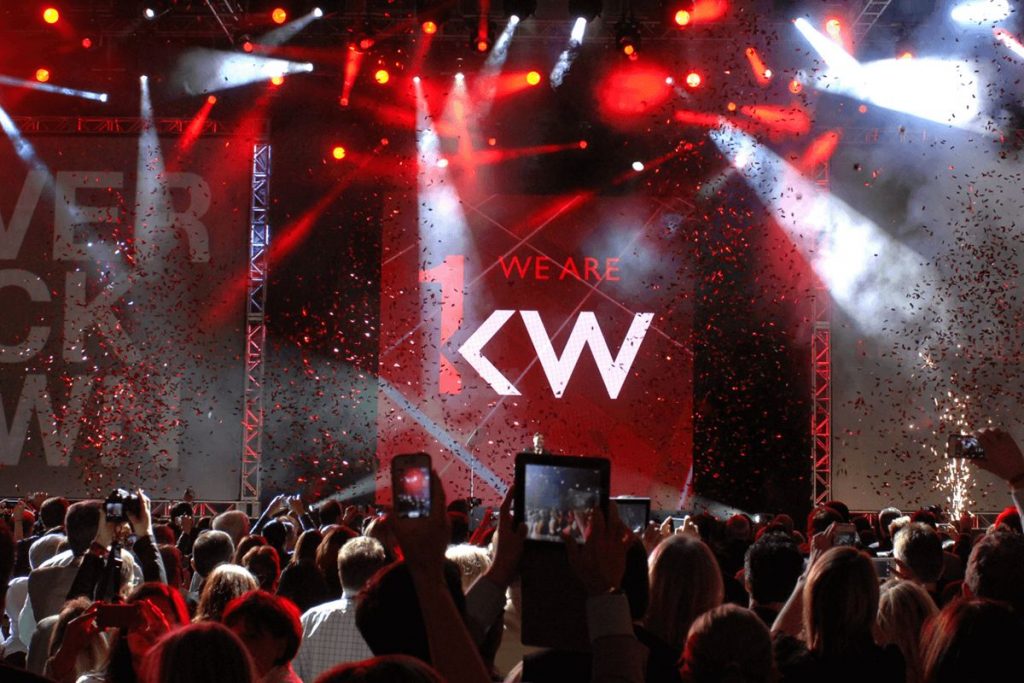 Keller Williams Realty in Austin is looking to help you succeed in a real estate career. Austin Real Estate Careers is proud to introduce AustinRealEstateCarreers.com if you are looking to succeed at the highest possible level.
Find out why you should consider Keller Williams Realty Austin as your brokerage. The real estate landscape is changing rapidly and there are many external forces that are attempting to squeeze agents out of business.  At Keller Williams Realty, our technology is designed by agents, for agents. We are in the midst of a transformation from a real estate company to a tech company with one goal comma and that is to protect our agents' commissions!
At Keller Williams Realty, our goal is to keep agents in a fiduciary position, while removing aggregators and other third-party tools from the process. We want your customers to say they found a home on your own website and mobile app. With the development of KW  Command and the new KW App, U have a competitive edge it puts you in front of your clients , instead of a venture capital firm standing in front of your Commission!
Driven by Keller Williams' agents commitment to excellence, the company:
Achieved one of the most stunning David and Goliath stories in real estate history! Keller Williams continues to surge past industry giants like RE/MAX, Coldwell Banker, and Berkshire Hathaway HomeServices.
In January 2018, KW announced its status as the number one real estate franchise in agent count, closed units, and closed sales volume in the United States*.  What's happened since has been nothing short of incredible.
Closed more than 1 million units, generating more than $332 billion in sales revenue in the United States and Canada in 2018.
Had 174 brokerages that appeared on the REAL Trends 500, representing 34.8 percent of the top 500 brokerages for 2018.
Was named a Top Workplace for Women by Forbes and a Top Workplace for Veterans by Indeed in 2019.
Ranked No. 1 in the real estate and urban development category on Fast Company's prestigious annual list of the World's Most Innovative Companies for 2019.
Was named a top 2020 trend in the Swanepoel Trends Report. The report takes an objective look at what prompted this disruption.
We are the #1 real estate franchise and Training facility in the world.   It's a milestone we're proud of.  It's not the destination.  Just as you do in your business, we use growth, productivity and profitability gains as a measuring stick to see how well we're doing at fulfilling our mission.  We know that when we provide the highest levels of support, our people and our company will grow together – exponentially.
Our Mission Statement: To build careers worth having, businesses worth owning, lives worth living, experiences worth giving, and legacies worth leaving.
Our Vision: To be the real estate company of choice for agents and their customers.
Our Values: God, Family, then Business.
Our Perspective: A technology company that provides the real estate platform that our agents' buyers and sellers prefer. Keller Williams thinks like a top producer, acts like a trainer-consultant, and focuses all its activities on service, productivity, and profitability.
Apply today and one of our career counselors will contact you.
The Keller Williams Belief System
 At the core of Keller Williams Realty is a conviction that who you are in business with matters. We believe that the company we keep can contribute to our lives in untold ways. To help cement this understanding, we've formalized a belief system called the WI4C2TS that guides how we treat each other and how we do business.

Win-Win:  or no deal
Integrity:  do the right thing
Customers:  always come first
Commitment:  in all things
Communication:  seek first to understand
Creativity:  ideas before results
Teamwork:  together everyone achieves more
Trust:  starts with honesty
Success:  results through people
What Start a Real Estate Career In Austin?
Because Austin's housing market looks like it's going to be thriving for many years, now is a great time to consider starting a career with Keller Williams in Austin.
For the past several years, Austin is one of the hottest real estate markets in the country! Austin is currently a hot seller's market, which means that the demand from buyers is exceeding the current supply of homes for sale. The pricing of homes is trending higher and is more attractive for sellers in the current phase. The shortage of supply and an increase in the demand for housing will push the prices higher.
In the last twelve months, the median price for residential homes in Austin has increased by around 14%, with no end in sight! The year started with a record for January in terms of sales and median price. Compared to January 2019, residential home sales in the Austin area increased by 8.5% to 1,947 sales, and the median price increased 4.8% to $308,000, according to the Austin Board of REALTORS® (ABoR). Housing inventory fell to 1.6 months across the MSA due to drops in both new and active listings.
In the city of Austin, the median price for residential homes experienced a double-digit percent increase of 13.5% year over year to $384,750. Residential home sales increased by 0.6% to 638 sales, and dollar volume increased by 8.2% to $290,628,094. During the same period, new listings decreased 10.6% to 960 listings; active listings dropped 32.5% to 1,099 listings; however, pending sales rose 8.6% to 956 pending sales. Monthly housing inventory decreased 0.5 months year over year to 1.1 months of inventory.
February 2020 market report released by ABoR showed that historically low-interest rates drove the market up despite the fear of COVID-19 cropping up in our community. There was a 6.8% increase in residential home sales in the Austin-Round Rock Metropolitan Statistical Area (MSA). While sales increased from 2,363 homes in February 2019 to 2,524 homes last month, new listings decreased 11.8% year over year, and inventory dropped to 1.5 months of inventory, painting the picture of Austin's historically competitive housing market and high demand.
Within the city of Austin, high demand and limited inventory pushed the median price for residential homes to $395,000, a 14% increase from February 2019. Residential home sales increased by 3.3% to 857 sales. New listings decreased 5.6% to 1,032 listings; active listings dropped 34% to 1,072 listings. Monthly housing inventory decreased 0.6 months year over year to 1.0 month of inventory.
Apply today and one of our career counselors will contact you.
Why Choose Keller Williams  For Your Real Estate Career?
Careers Worth Having
Gary Keller notes on the cover of The Millionaire Real Estate Agent, his best-selling guide to success in this business: "It's not about the money. It's about being the best you can be!" Having studied the systems used by thousands of the highest-producing agents in the industry, we've created the model for what it takes to succeed in real estate. We reinforce these winning models through training, coaching, educational events and a best-selling series of career guides.
Businesses Worth Owning
Our perspective is that real estate is a local business driven by individual associates and their presence within their communities. It's a perspective that stems from our deep conviction that the agent, not the company, is the brand that matters most. Our primary role is to help agents grow their own businesses – beyond simply selling real estate. That's why we stand behind our agents, not in front of them.
Lives Worth Living
Great riches only matter to the extent that they fund a great life with deeper meaning. Keller Williams is defined by a culture of agents who care deeply about each other and are committed to having a positive impact on their clients and their communities. We are a company that changes lives.
Proof is in the Numbers
As the only major real estate franchise company in the North America to experience positive growth in recent years – among the most challenging in the industry – our time-tested models and systems establish a framework for profitability in any market. This is why we continue to far outpace the growth trajectory of any competitor.
Training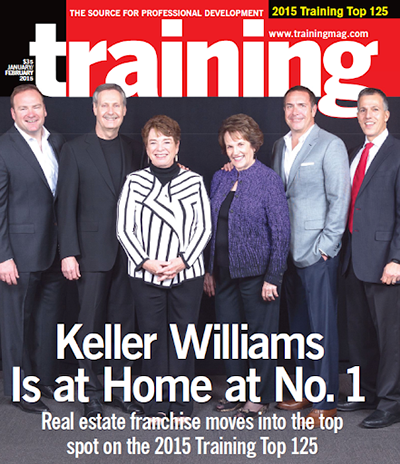 Training has once again named Keller Williams the #1 company in the world for training – not just among real estate companies but across all industries. Which is why so many agents at all levels have moved their careers to Keller Williams and why the company has become the largest real estate company in the world.
Training is a 53-year-old professional development magazine written for training, Human Resources, and business management professionals in all industries that advocate training and workforce development as a business tool.
2017 TRAINING TOP 125 WINNERS
1-Keller Williams Realty, Inc.
2-New York Community Bancorp, Inc.
3- Leading Real Estate Companies of the World
3- BNSF Railway
For the complete list of the top training organizations see Training Top 125 for 2017
Apply today and one of our career counselors will contact you.